We Believe when you join our team, your potential is unlimited.
We believe that through diversity we build strength.

We believe that the safety and security of our people is our first priority.

We believe that an entrepreneurial spirit provides endless possibilities.

We believe that together we can achieve anything.

We believe that through innovation we find more dynamic solutions.

We believe that it's our business to enhance our customers' business.

We believe that our global supply chain brings local benefits.

We believe that investing in our local communities is the right thing to do.

We believe that technology enables success.

We believe in creating a sustainable environment for us and those who follow.

We believe that motivated people create happy customers.

We believe that at Bunzl everyone counts.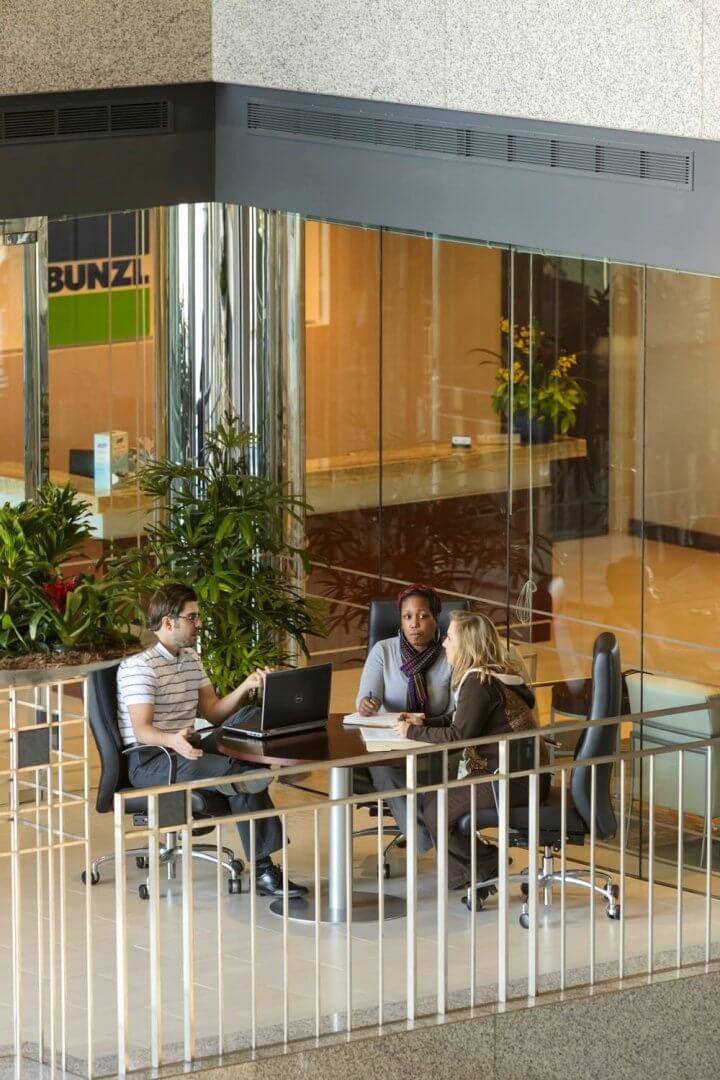 We are transparent• We show humility•We are reliable•We are responsive
Our Team Helps with Every Step of the Process
Business Model
One-stop-shop for essential everyday items.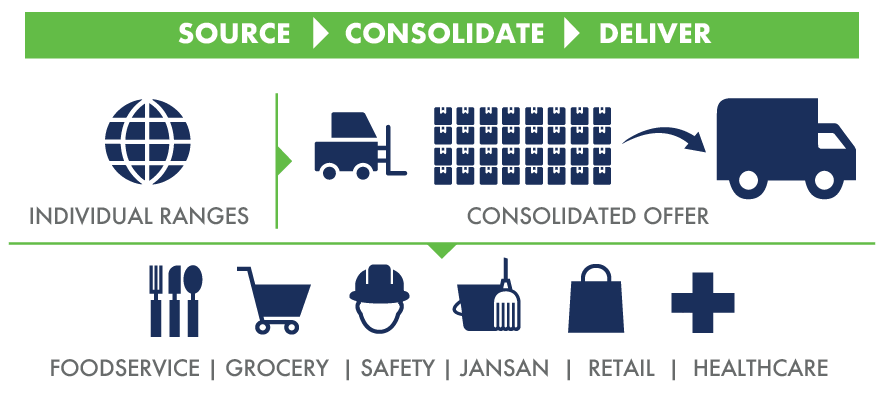 Unique Service Offering

Supported by 3,000 sales specialists and 2,600 locally based customer service specialists.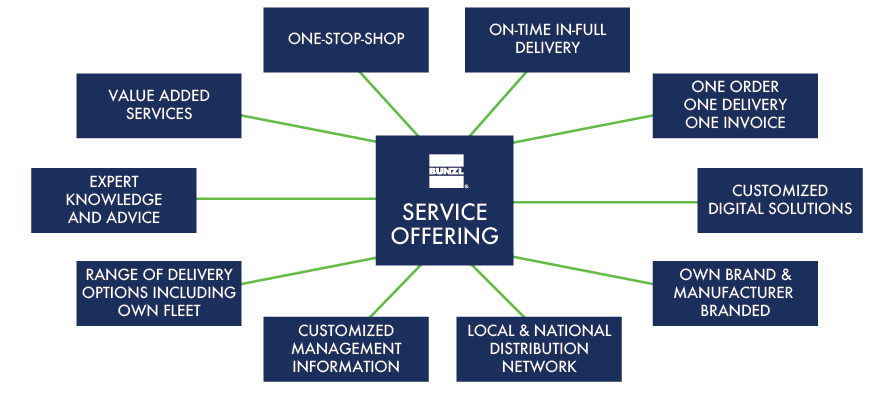 Our Blue and Green DNA



At Bunzl, we believe that an entrepreneurial spirit createsendless opportunities.
Here Are Our Core Values:

Transparency
We communicate openly with one another and our customers understand what they are paying for. Bunzl leaders are visible and accessible

Humility
We like to be judged on what we deliver, not what we say.At Bunzl, there is no room for big egos in our organization.

Reliability
We do what we say we are going to do, take a pragmatic approach to problem solving and trust one another to do the right thing.

Responsiveness
We are agile in meeting changing demands and seizing commercial opportunities. We're empowered to go the extra mile for our customers.
Creativity
We treat business projects as learning opportunities to be shared.

We question things and always look for ways to improve.

We recognise and reward ideas.
Diversity
We embrace different points of view in order to make better decisions for ourselves, our customers and the world around us.

We collaborate across our boundaries and work hard to break down barriers.

We develop people on merit and make sure that no-one is marginalised.
Customer-Centricity
We make it our business to understand our customers' customers.

We propose ways of helping our customers adapt to the changing environment.

We constantly seek, and act upon, feedback from our customers.