Employee Engagement
As part of the Bunzl North American Mission Statement, we strive to create a safe, satisfying and rewarding environment for our employees by encouraging initiative, teamwork and pride in the achievement of our business objectives. We measure our success of this Mission by asking for feedback from our employees through an Organizational Engagement Survey. This survey is a key component of developing our overall Talent Agenda and serves as a critical method of listening to the voice of our team members.

Engagement Questions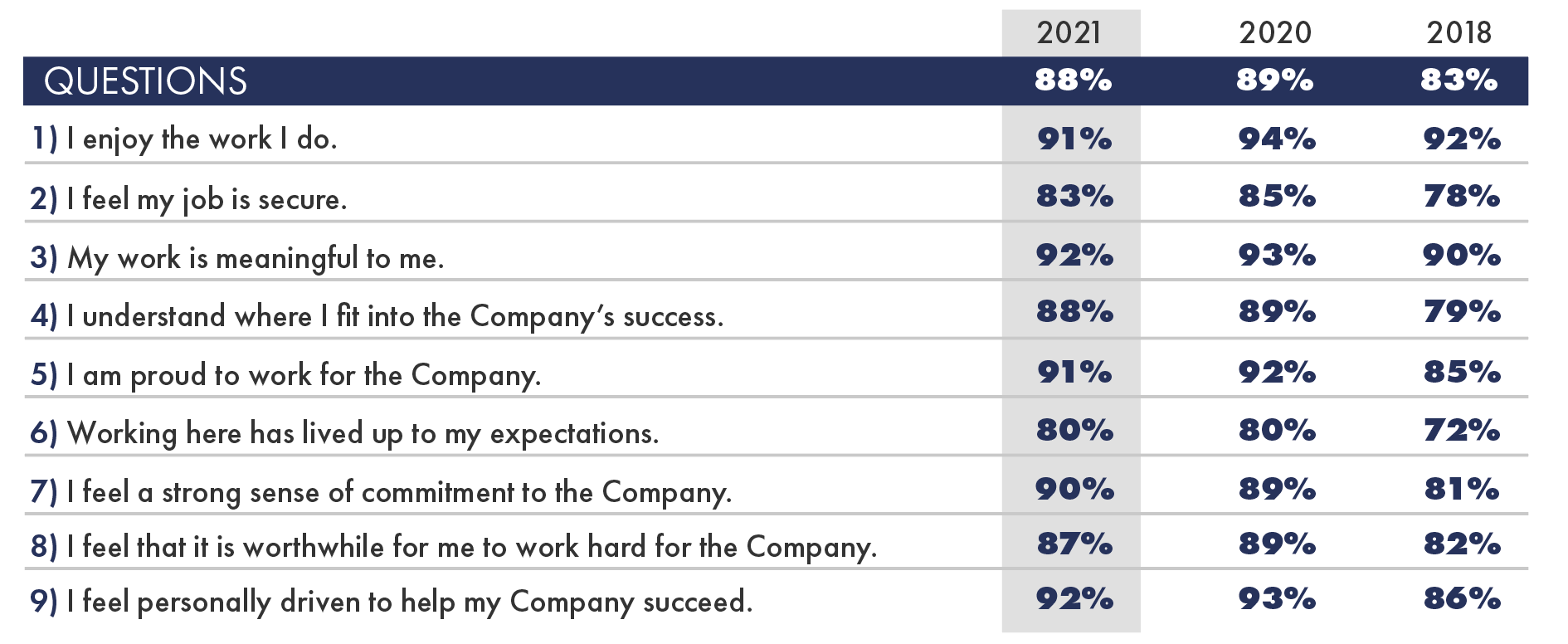 DEIB Vision
Every employee will be seen for who they are, and Bunzl will appreciate each employee's perspective and unique talents. Bunzl will cultivate an environment where all employees have a true sense of belonging.

DEIB Spotlights
Company Recognition
Bunzl has been recognized as one of America's Best Employers based on Forbes 2022 America's Best Mid-Sized Employers and Transport Topics Top 100 Private Fleets